Comunicador
In 1997 I graduated in Audiovisual Communication from Pompeu Fabra University.
I was one of the students of the first promotion of these studies in Catalonia.
Since then (and already from before, in fact) I have not stopped writing and giving conferences.
I was 6 years old on TV3 as a scriptwriter for music and children programs and documentaries. Find out more here.
I have written hundreds of scripts, dozens of articles and some books. Find out more here.
I have also designed artistic projects, exhibitions and festivals. Find out more here.
And one of the things I like most is to give talks and workshops. Find out more here.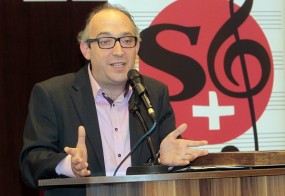 Contact me here: