esteve molero 2.0!
New pages for new projects.
Connect to the social media to follow Esteve Molero's concerts and activities.
TENORA & BIG BAND:
Un musical project combining two languages: the ethnical sound of the Catalan traditional shawm with the universal sound of the jazz orchestra (in English!)
Click here to follow:
JO NO SÉ RES, SÓC MÚSIC:
An invitation to know more about the Catalan music and culture (in Catalan language).
Click here to follow: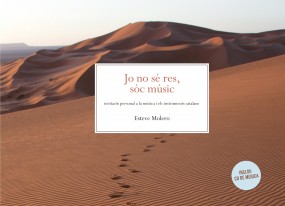 AND IN OTHER SOCIAL MEDIA:
Twitter: @estevemolero
Linkedin: es.linkedin.com/in/estevemolero